Accessories TerraForm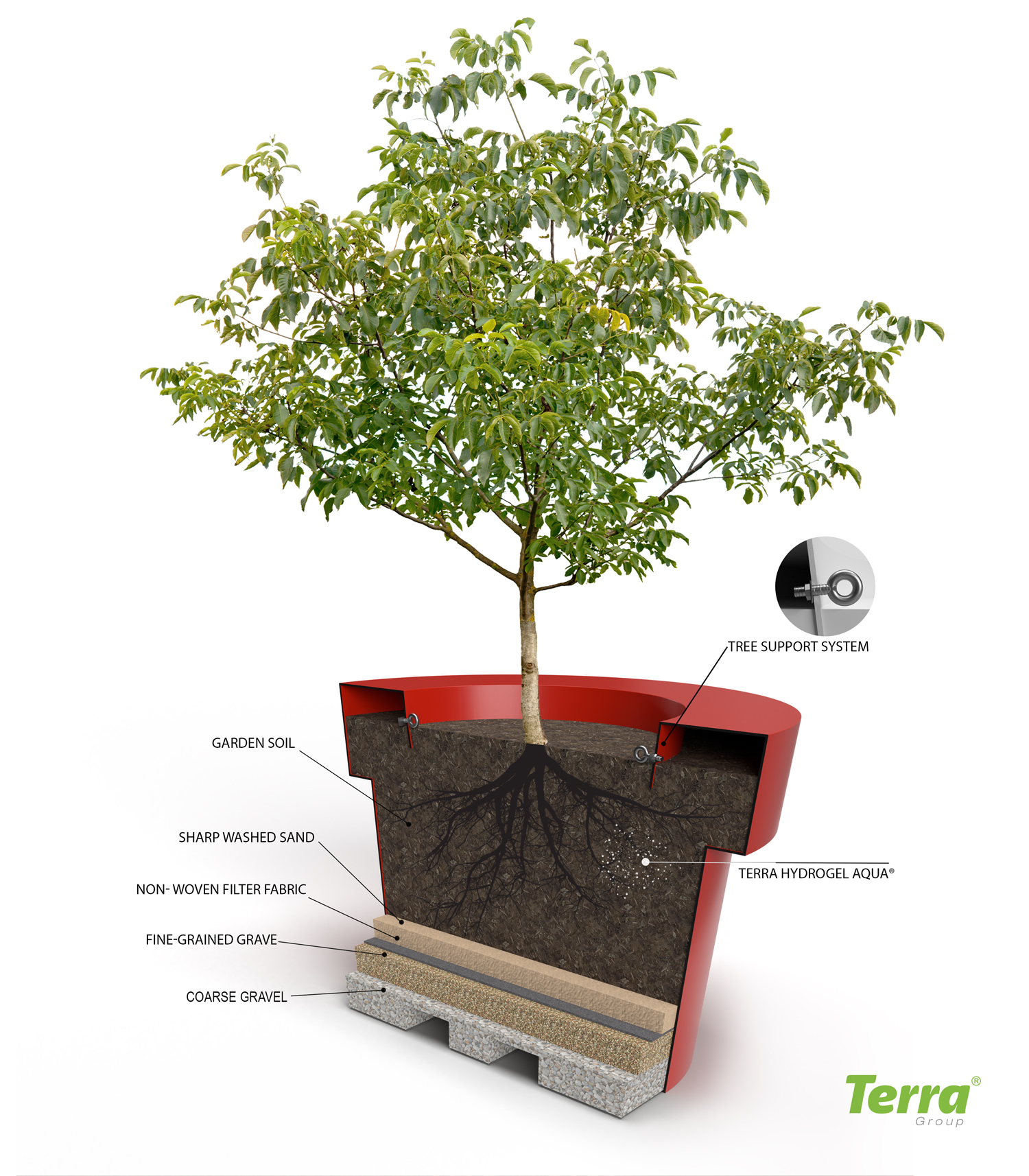 Personalization - Logo on the pot
Logo or contents in the form of a sticker - a fast, inexpensive and non-invasive way to mark the baubles with any pattern, logo or city emblem. The logo from self-adhesive foil gives the effect for many years. The foil does not leave traces of glue if removed or exchanged. Ask your sales advisor about the details.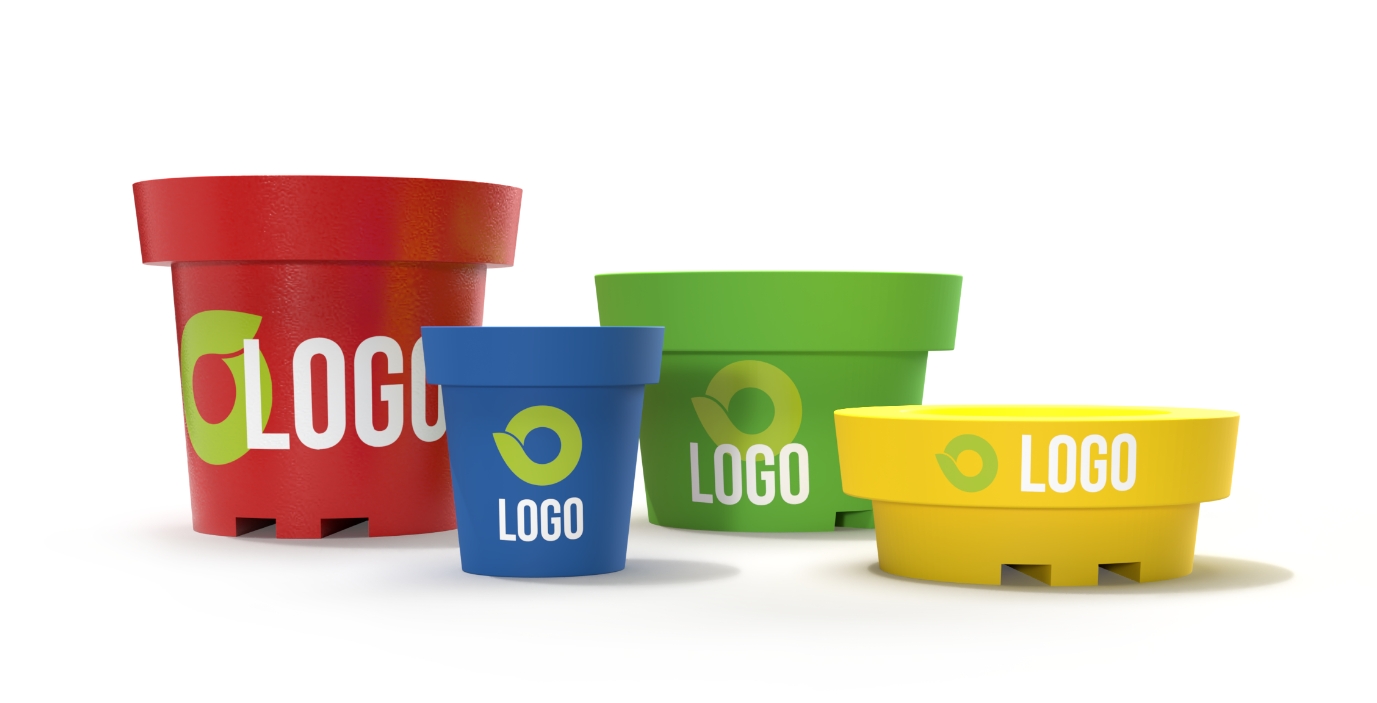 Large pots with double or single bottoms
The advantage of large pots is that there is plenty of room for the root ball to grow, so they are ideal for planting trees or shrubs. For smaller plants it is advisable to choose the double-bottomed option. This system works as if a second, shallower container is placed inside the product. This way you use less soil and water for watering and save money and time. In addition, this solution protects the roots from overheating and cooling and the large planted pot is much lighter and easier to transport.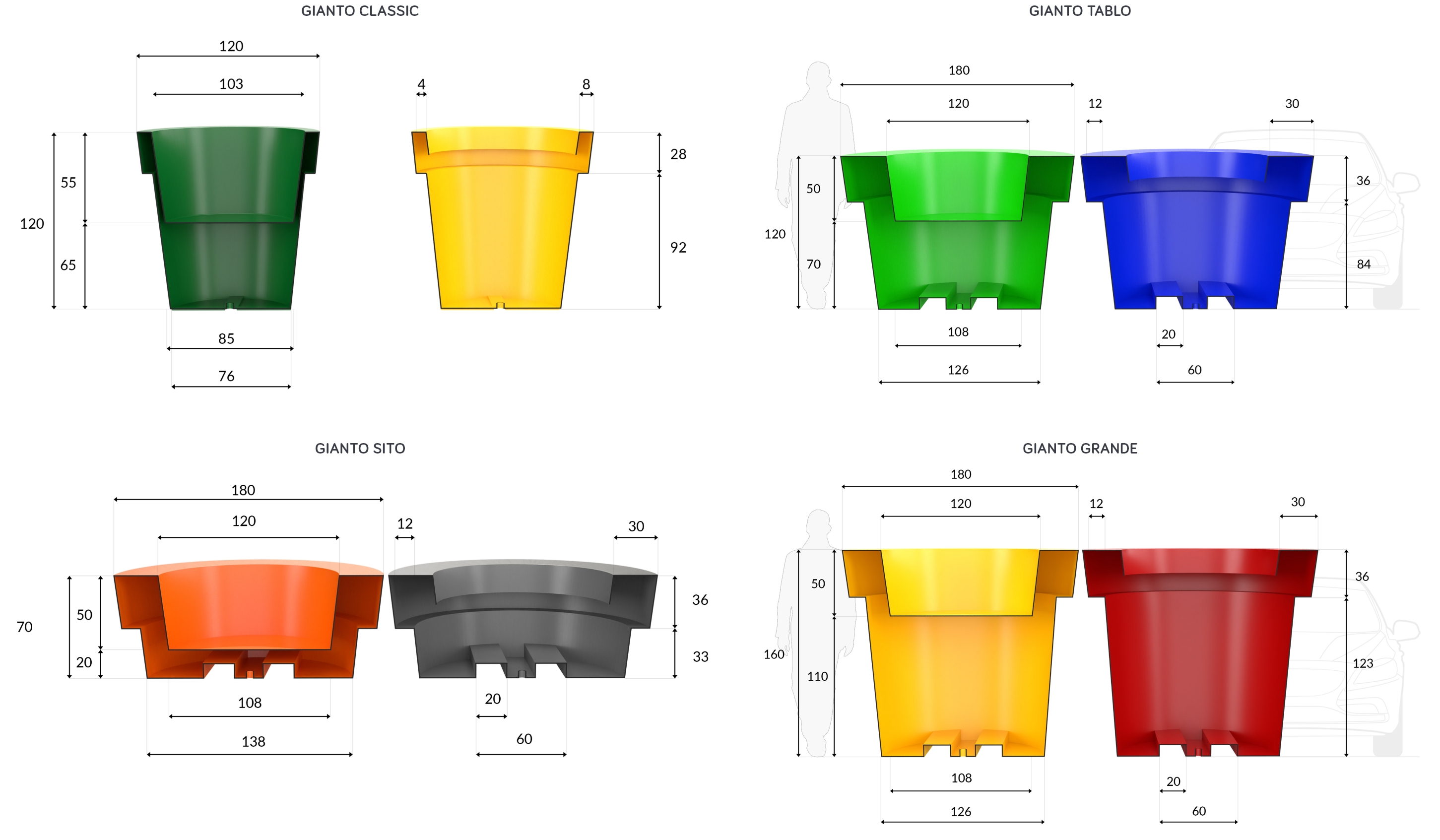 Fixing systems
Safety first. Thanks to steel and durable fixing systems the Extravase planters are immovable. The installation is simple and fast. The flower pots are equipped with all the elements necessary to fix.
Wall fixing
A steel and strong wall fixing system makes a planter immovable and protected from thieves. The system is easy to install and it's in the set with a planter.
Thermal insulation
The polystyrene insert designed for planters made from fibreglass. An additional protection from frost. The insert is invisible outside.