News
We're shining with good design!
The spring season is about to start! It's high time to decorate cities with colourful flowers but which kinds will be the most suitable and how to take care of them? Check our suggestions.
A city is a tough place to live for plants. Constantly changing weather conditions, air contamination, exhaust fumes, act of vandalism... It's only for the strongest! The easiest and the fastest way to decorate urban planters is to choose box or various kinds of shrubs. They're resistant and easy to care.
Seasonal plants
Finding flowers for spring decorations isn't a difficult task. It seems that the problem occurs when the autumn comes. However, there are plenty of plants blooming during these chilly days. Try chrysanthemum, ornamental kale and cabbage or heather. They can decorate urban and public space until winter.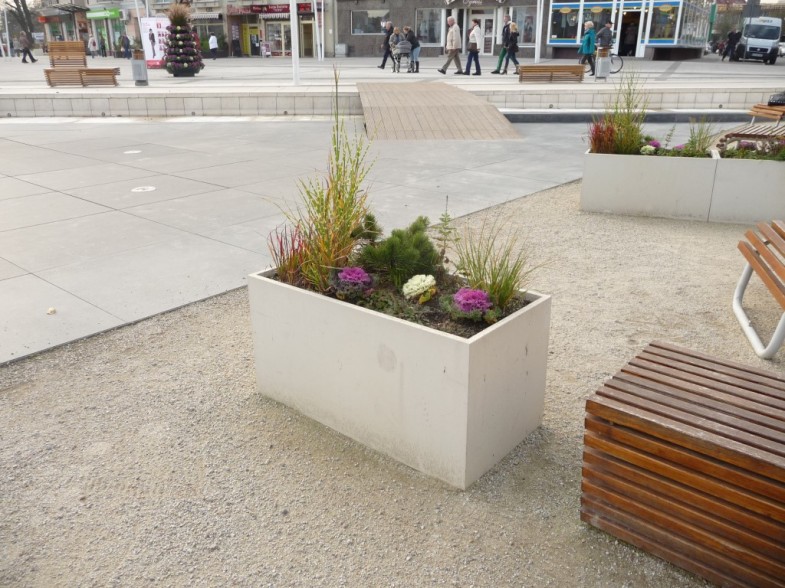 The creation of floral decorations doesn't have to be troublesome. Choose the popular kinds of flowers present in your garden or on your balcony. Urban planters are also an excellent place for pansies, daisies and even for tulips.
Summer allows flowers show their talents! Huge flower pot full of pelargonium, ipomea, begonia plants or plectranthus give a city a beautiful appearance. These well-known flowers luxuriate and don't require much attention.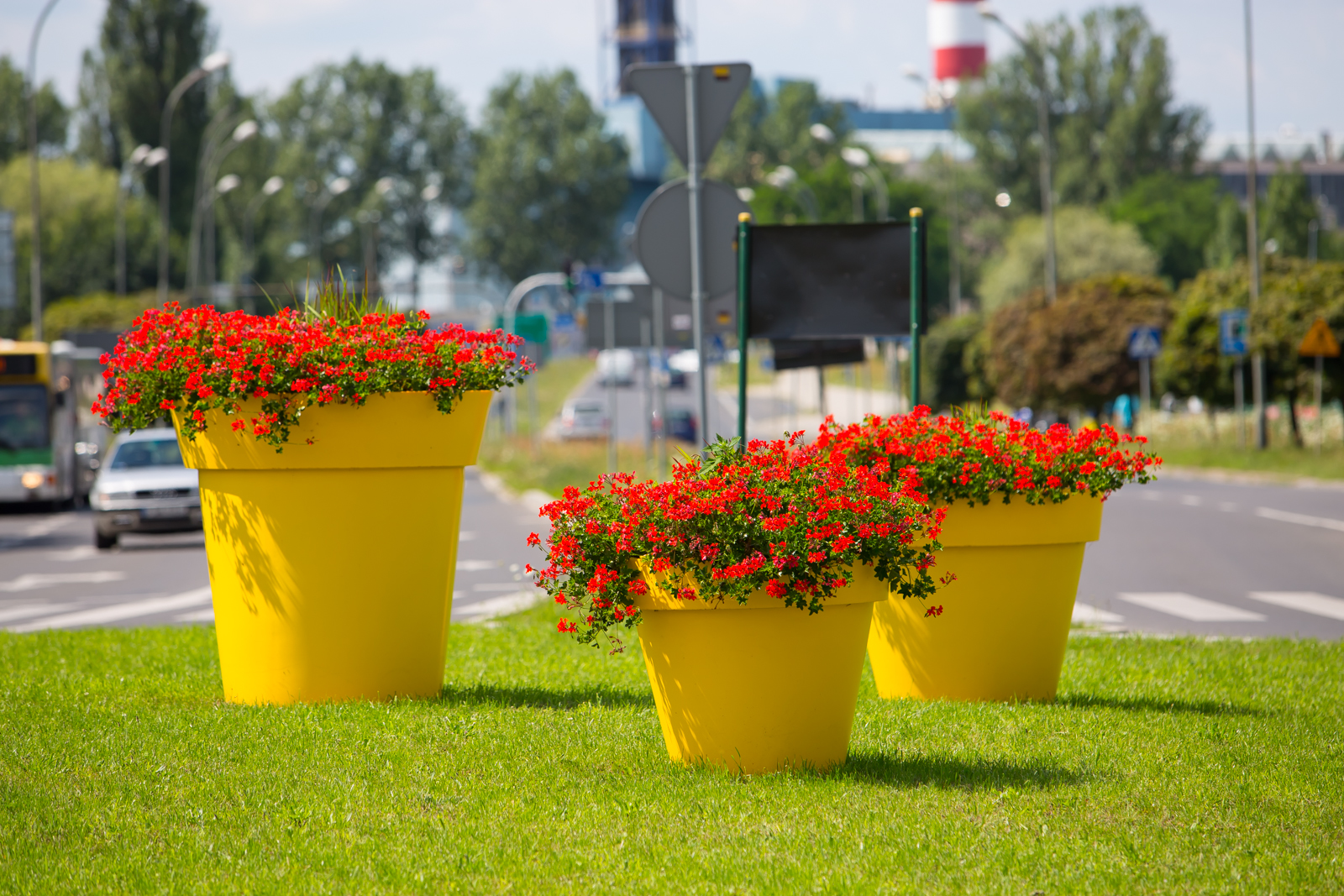 How about fresh ideas? One of the newest trends is planting urban decorations with sunflowers. These cheerful plants make every place a happy one. Think about them!
Another unusual concept for planters in the city is planting with lilies. Contrary to appearances this lovely flower doesn't need much to be beautiful.
All year plants
Currently urban planters may contain big shrubs or even small trees. It's a perfect solution for places covered with cobblestone or asphalt. but without greenery. Try to plant them with such types as pine (for example: white pine) or spruce.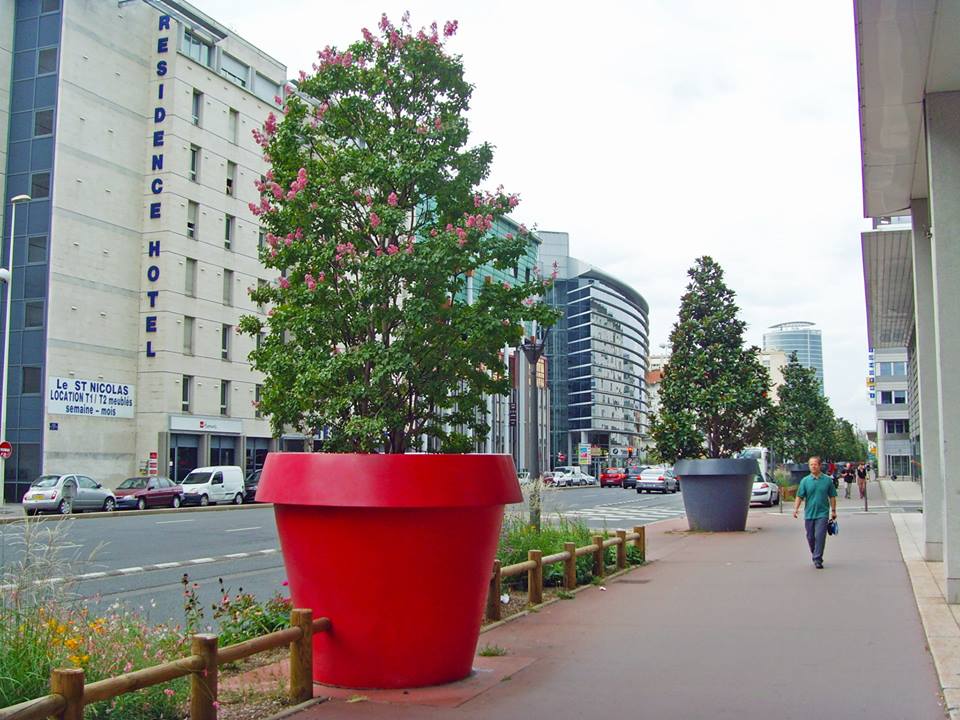 The perfect plants for places with a high level of air contamination are box, Canadian hemlock, fir tree, thuja, yew, juniper or dwarf mountain pine.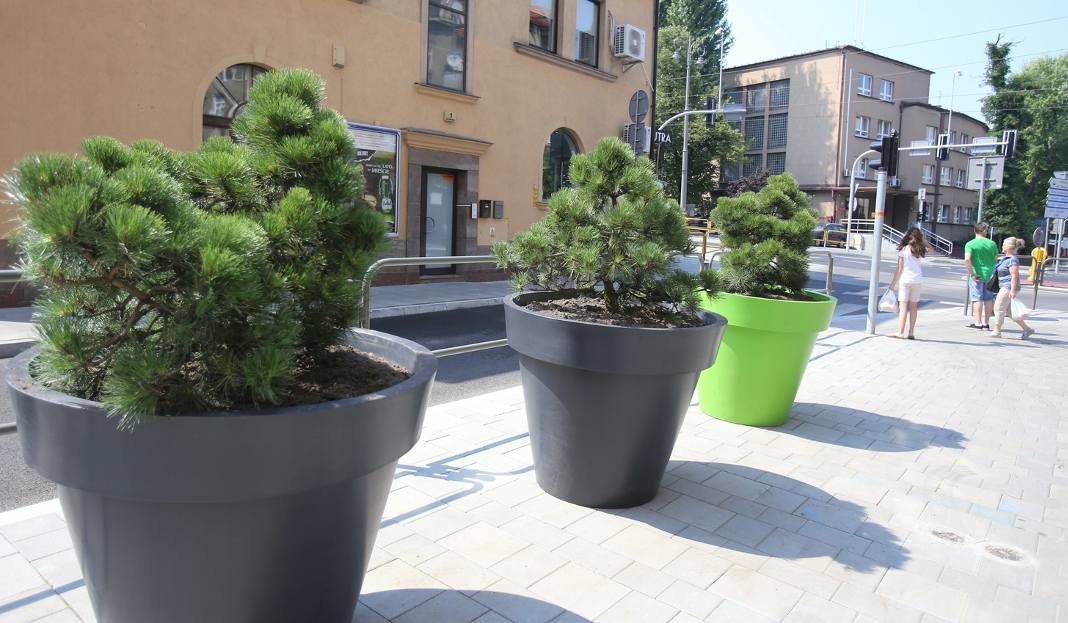 Ornamental grass is also worth mentioning. It's not only resistant but also easy to care. There are different kinds of this plant so you can choose among various colours and heights. It can be a decoration itself or be a part of a bigger composition.